For the last few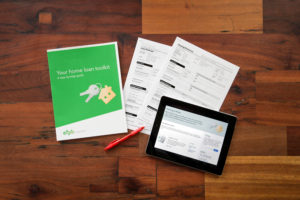 months Realtors have been told, "changes are coming", but there was not a definitive answer as to what was going to change. Until just a few weeks ago some of my lenders that I refer to had not been trained. So if you don't know how this will impact you, your not alone. But rest assured, if you are planning to purchase a property in October or November, we will work through this together.
I want to share with you information from the Consumer Financial Protection Bureau.   "The Dodd-Frank Wall Street Reform and Consumer Protection Act directed the CFPB to combine certain federal mortgage disclosures that consumers receive when taking out a mortgage. In November 2013, after extensive testing of the new forms, the CFPB finalized the combined, easier-to-understand new Know Before You Owe mortgage disclosures, the Loan Estimate and Closing Disclosure. Consumers applying for most mortgages on or after Oct. 3, 2015, will receive the new forms. The forms will better help them understand their options, choose the deal that's best for them, and avoid costly surprises at the closing table."
The CFPB has put together documents and videos for you to review. This will help you anticipate what the forms will look like, and the information that they will contain.
I hope the links are helpful, everyone says that long term, this is in your best interest. We all need to work together in the beginning to refine the process and make it a seamless transaction for YOU the client.
Please let us know how TIME Realty Services can be of assistance.